Goodbye 'Arrow': 8 Things We Want to See in the Final Season
Season finales seldom do this, but Arrow's season seven finale answered more questions than were asked. If you haven't seen the episode yet, catch it online, and then be sure to check out this article afterward.
If you have seen it, I hope you get what I'm talking about. We've been asking ourselves more and more questions with every episode this season. With the jumps to the future and everything getting crazier in present-day, there's only one big question we could ask: What happened?
A lot. However, the key event is what happened in the final scenes. Oliver (Stephen Amell) and Felicity (Emily Bett Rickards) have left Star City to quit the vigilante life and prepare for the baby at a secure location, only for The Monitor (LaMonica Garrett) to show up. The Elsewords crossover teased at it, but basically, The Monitor agreed to let Oliver sacrifice himself for the sake of the universe, so he showed up to remind Oliver his time was up. In the flash-forwards, we see Felicity say goodbye to Mia (Katherine McNamara) and William (Ben Lewis) to join Oliver with The Monitor.
So, now that the what is answered, we're left to ask what else? What else can Arrow give us in only ten more episodes that it hasn't given us in the previous 160? In all honesty, they've given me plenty, but the self-entitled viewer in me made a list.
So without further ado (or messing with the timelines), here are eight things I'd like to see in the final ten episodes of Arrow:
1. Oliver saving the multiverse alongside The Monitor – Hear me out, I get that The Monitor probably meant death when he said he needed a sacrifice, but what if he just meant death from Earth 1? The Monitor seemed to have a plan in mind, so maybe he just needed someone to dedicate their life to his plan. I'm imagining The Monitor giving Oliver missions across the multiverse. This opens up opportunities for things that would otherwise be impossible if we remained in Earth 1, and gives way to the Crisis on Infinite Earths crossover.
2. John Diggle as Green Lantern – This is another thing that's possible with a multiverse. This last year has given us two hints that John Diggle takes on the Green Lantern mantle; John Wesley Shipp's Barry Allen commenting on John not wearing his power ring in Elseworlds and the reveal of his stepfather being Roy Stewart. The Arrowverse loves to tease, but they also love to deliver.
3. Ricardo Diaz alive – It wouldn't be the first time we've seen a character come back after their supposed-death, and it's not as if we saw Diaz explicitly die either. He wasn't the biggest threat Oliver has faced by far, but he was different because he was just one gangster with many connections. I miss the curiosity Kirk Acevedo's adaptation of the character brought to the table. Like, how did he recognize Emiko? Was he a part of the Ninth Circle? Why would someone as relentless and infamous as him let prison get in his way?
4. Star City Slayer back in action – Stanley Dover's transformation into the notorious serial killer was far too entertaining to be so short-lived, not to mention Brendan Fletcher was a superb casting decision. Seeing one of the main actors from the gory cult-classic Freddy vs. Jason go from victim to suspect was a treat I didn't know I wanted until I saw this past season. Plus, his presence added a horror theme we've never seen in the show before, and I want to see it again.
5. Thea and Nyssa's journey finding the Lazarus Pits – I miss both characters. Willa Holland gave just the right amount of sass and cleverness to Thea, and Katrina Law gave us a fierce yet kind Nyssa. When season six revealed there was more than one Lazarus Pit, I thought it would change everything. Thea and Nyssa's team-up and quest would serve as a side story enticing enough to keep us looking forward to it. And with it only being ten episodes, we're less likely to get bored or annoyed of it, which is hard to do with 22 episodes of the same side story.
6. More Slade, please – Manu Bennet's Slade Wilson/Deathstroke is always a pleasure to watch. Even when he's not being wickedly evil, I can't help but be intimidated by his sheer skill and deadliness. We said goodbye to him in early season six, but something tells me they're not gonna let his iconic part in the series go without some kind of homage in the final season. I really don't even care what context it's in, I just want to see Slade slice-and-dice again.
7. Jack Moore as William – I feel like we just got to see the young actor's range this past season as William became more than just a scared boy, and I was sad when he left mid-season. Ben Lewis does a fine job as older William, but I need some more present-day William. I want to see how he's dealing with his father's absence—again—and his new baby sister.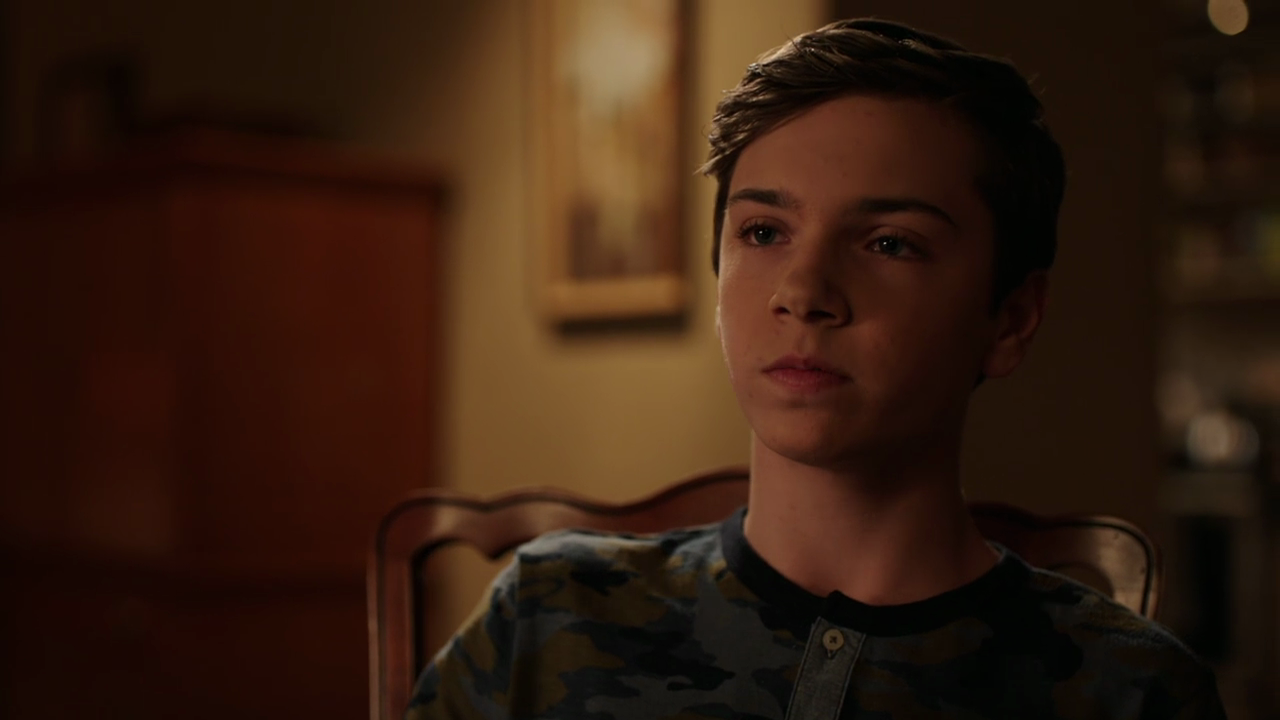 8. Tommy Merlyn, but this time, he's alive – Tommy's death back in season one was the first heartbreak this show has given us, so seeing him in flashbacks or imaginations is bittersweet. I'm sure I speak for everyone when I say I miss Tommy and the chemistry Colin Donnell had on set with Stephen Amell.
Some of these ideas may seem impossible, but when you think about it, nothing is impossible in the Arrowverse; especially now with the handy-dandy Monitor in play. When it was announced March 6 that season eight would be the final ten episodes of the series, Stephen Amell said on social media they were going to "finish the way [they] started". This leads me to believe that we're probably going to see characters we thought we said goodbye to resurface. Maybe I'm looking too far into it, but that's my job.
Thank you to Britany Murphy for the awesome graphic!
What do you think – what do you want to see? Be sure to let me know in the comment section below.
Nothing but love.